MARKETING TODAY
There are endless online marketing opportunities to reach new customers. Knowing which areas will give the best results can be confusing. We offer guidance and solutions.
In 2011 TOTL Marketing began by offering businesses help getting found online. TOTL originally stood for "Top Of The List" – the spot we aimed for clients to show up in web search. As we grew, our clients looked to us for other marketing services. Meeting those needs has been the catalyst for our growth. Today we offer many of the services needed for your business to be successful in digital marketing. TOTL now stands for – total marketing services.
We allow you to be proactive rather than reactive to the changes online while helping you focus on areas of missed opportunities. For larger businesses we offer guidance along with a large selection services. For small businesses without a marketing department, we can fill that important missing piece.
We believe our economy and local communities benefit greatly from the growth of small and medium sized business. Our goal is to support the diversity, innovation, and personal service they bring to our lives.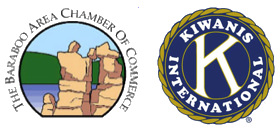 CONSULTATION
We offer a no-cost, initial consultation.
Take a moment to see where you may be missing opportunities in your online marketing.
Schedule an appointment today.