Search Visibility: Get Found Online
Search visibility is a critical aspect of any online marketing plan. You may have an awesome website full of all the right components just waiting for visitors. The problem is without proper search engine optimization (SEO), citations (search listings), and some link building, you may find you'll have a hard time getting found out there.
Where you rank and show up can change over time. You may be ranking well for your categories and keywords one day and be bumped down the next. This is just part of "the nature of the beast" of online marketing. We work keep current with these changes and offer suggestions on ways to achieve the results you're looking for.
For those who are in a competitive niche or market "paid search" may be the best option to ensure you get noticed. We'll do our best with the budget you choose by doing our homework first. Looking at the competition who are already ranking for the keywords in your industry is a good place to start. Paid search can pay off in a big way, especially for a business that relies on making a large portion of their profit during certain times of the year.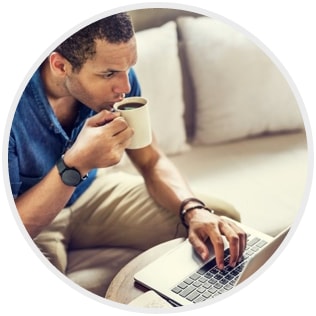 Ranking Locally
There is no question that SEO is necessary to appear on the first page of search engine results. If you want to dominate the results in your area, you need someone who understands the ins and outs of ranking locally.
Mobile Friendly
As we mentioned on our page about website design, mobile-friendly websites are being favored over websites that only operate well on a desktop computer. If your goal is to bring in people in your area, your website must be mobile responsive. If it isn't, the search engines will show favor to your competitors who have already optimized their website for mobile.
Build Authority
You have to build a reputation in your area. You can do this by blogging regularly. Also having your website is associated with other high authority websites is an important component. You'll want to be included in local business citations. It is vital that the information is accurate and consistent everywhere your website appears in these listings.
SEO
Basic SEO is still hugely beneficial in your quest to rank. Your onsite/onpage SEO should be geared to your local area. The content on your website and content enmeshed in other marketing tools like the videos you have created for your business need to support your desire to rank locally.
Getting Started
From basic listings which act as portals to your site, all the way to "paid search campaigns" for those who find themselves in very competitive industries. We can customize a plan to fit your needs perfectly.
Basic Listing Packages
Basic
GOOGLE
BING
YAHOO
Account Set Up
Listing Set Up
Verification
Google Header Graphic
Enhanced
GOOGLE
BING
YAHOO + 3 MORE
Account Set Up
Listing Set Up
Verification
Google Header Graphic
Clean Up
business name or address change
change of pertinent information
replaced a previous business in same location
business photo updating
re-verification when necessary
*may be a small or very large task
Don't let your competition push you out of the results pages!
For all your Local SEO needs in Baraboo and beyond, contact us for a free consultation.
↓